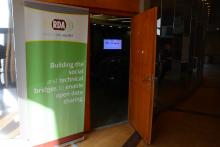 RDA BG Node organizes Workshop on Data Management on 24th of July 2020 from 11:00-14:00 CEE.
Draft program
1. Welcome address- Mrs. Karina Angelieva, Deputy Minister, Ministry of Education and Science, Bulgaria: Bulgarian Open Science Policy
2. Invited speaker - Dr Andrey Tchorbanov BAS, Invited speaker, Immunologist, The role of data in COVID-19 case.