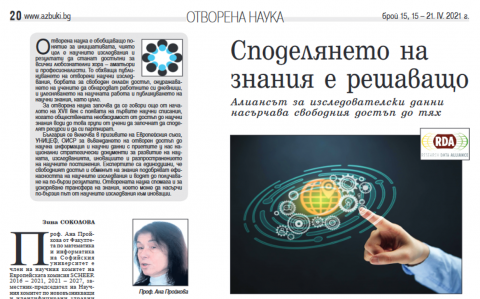 Prof. Ani Proykova presented the RDA-BG node activities in an interview for the Az-buki - the national weekly for education and science. The paper highlights the role of the RDA-BG node to facilitate open data and knowledge transfer among the research community. Prof. Proykova discovered some of the main principles behind Open Science initiatives and provided examples how Bulgarian researchers can contribute to European and national Open Science initiatives.
Az-buki weekly is a popular online and paper-based edition of the Ministry of Education and Science, freely promoted among teachers' community in Bulgaria.
The paper is available here (in Bulgarian).