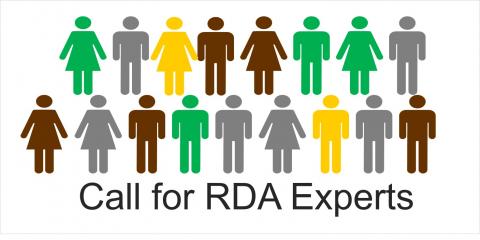 In the context of adopting and implementing technological and / or domain specific research data solutions in EOSC, the Research Data Alliance (RDA) is seeking technological experts to generate dedicated implementation documentation to be made available to adopters.
Interested applicants are invited to complete the online application form by 1 March 2021, 17:00 CET.
More information is available here: Call for Technical Expertise to document RDA Recommendations for implementation in the European Open Science Cloud (EOSC)
Who can apply? - the Expert Profile
The experts will be expected to generate dedicated implementation documentation in the form of templates and manuals with the aim of facilitating and allowing additional users within EOSC to implement the RDA recommendations.
The applicants should satisfy the following criteria:
Alignment with and adherence to the RDA Guiding principles and RDA Code of Conduct;

Be involved in the RDA as an active member of an RDA Working Group;

Have contributed to the development of an endorsed RDA Recommendation;

Be part of an active data community and have a good understanding of the European Data Infrastructures landscape, in particular EOSC;

Reside/work in one of the EU Member states or Associated countries;
Geographical and domain diversity and balance will be sought.