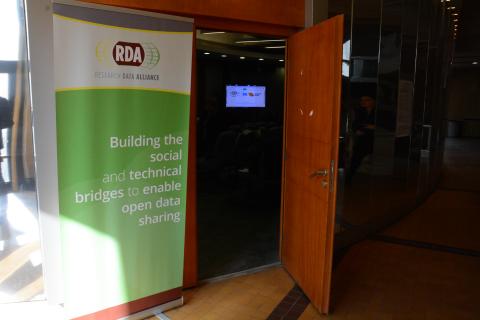 RDA BG Node organizes Workshop on Data Management on 24th of July 2020 from 11:00-14:00 CEE.
Draft program
1. Welcome address- Mrs. Karina Angelieva, Deputy Minister, Ministry of Education and Science, Bulgaria: Bulgarian Open Science Policy
2. Invited speaker - Dr Andrey Tchorbanov BAS, Invited speaker, Immunologist, The role of data in COVID-19 case.
3. BG participants of the RDA Global Adoption Week - 15 to 19 June 2020
assoc. prof. Dimitar Vassilev, SU, FMI, member of RDA working group - Wheat Data Interoperability Recommendations. A Model Of Data Integration Related To Wheat Genetic Resources And Resistance To Fusarium Head Blight
4. Possibilities to receive RDA certificate for data warehouses in BG
5. Connections between RDA BG node and other national projects -prof. Krassen Stefanov
6. Connections with RDA-Europe and EOSC (European Open Science Cloud) - prof. Ani Proykova
7. Possibilities of BG researchers to take part in RDA working groups - prof. Maria Nisheva
8. Bulgarian portal for Open Science  - Mrs. Vanya Grashkina
The workshop is foreseen to be digital in ZOOM!
You are all invited to register for participation:
https://us02web.zoom.us/j/85208893064?pwd=N3MxVWtRQ1doN2JKL0VlZXhGTW5SZz09
Colleagues,
You are invited to present your cases in data management until 15th of July 2020!
Your presentation will be included in the program.